A different website about the floating city
All About Venice is not the ordinary tourist website. I write about the hotels, the sites, and the attractions. I write about how to prepare and plan your holiday in Venice… But still, it's different and the difference is me. 
Because I'm not a Tour Guide. I'm not a professional hotel manager.  
I am just an ordinary citizen. I walk the Calli every day to work, I eat my Tramezzino at the local bar, I ride the bus and the Vaporetto and I read bedtime stories to my kids. And I try to keep my house dry just like any other Venetian…
           And now I am going to tell you all I know about this amazing city…
The kind of things you'd need to know before coming here, as well as when you're already here. The practical issues.
About the city, about the foundation, about the Gondolas, about historical sites. And about the mud on which it was built…
In Venice, every corner and every shadow of the narrow alley hides a mystery or an old legend. Read about them here.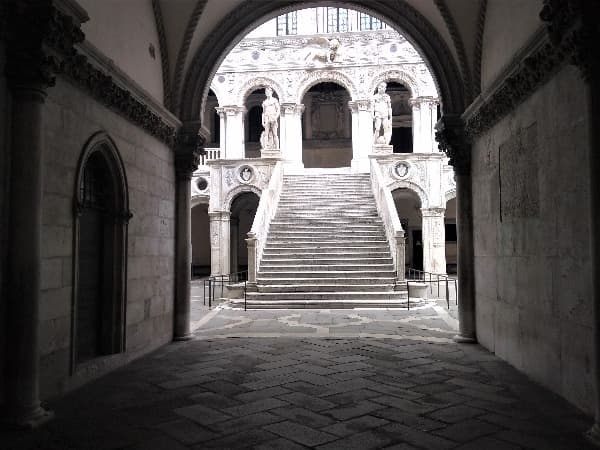 1100 years of History. A small town in the middle of a lagoon came to dominate Europe and the Mediterranean
There are some things you just have to see when you come to Venice… The Rialto, the Doge's Palace, the Basilica, and more.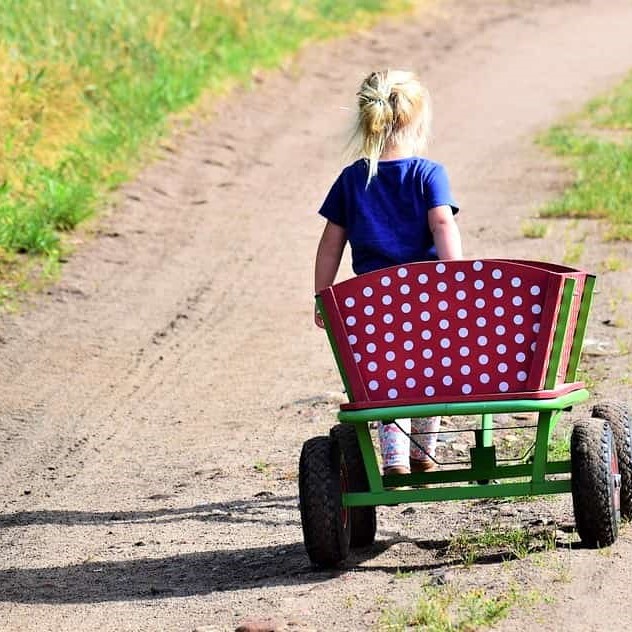 The Travel Restrictions during the Pandemic
A Guide to understanding who can enter Italy… And how.
There will be a Tourist Tax / Access Fee to enter the city on the islands. Anyone who wants to come to Venice will be charged a ticket, from 3 to 10 euro a day.
It was suppose to be functional already in spring 2019, but as time passed it has been postponed four times. And now it's due for April 1, 2021.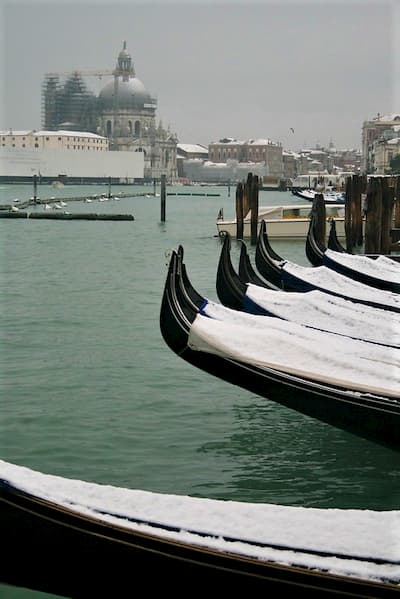 All About Venice – Arriving
Imagine… No traffic, no people, in fact, there are no sounds whatsoever, other than the just recognizable "swoosh" when the single big oar tweaks in the water moving back and forth in the dark. The air is humid… wet. In fact, it's so wet you can feel drops of moisture rolling down your chin And it's cold. Not cold as in winter and snow. But cold from the wetness, the water. It makes you shiver.
In the distance you see the shadows of high, square buildings, and tall clock towers, so thin and leaning that they seem to be floating in the air, hanging from the grey sky. Very slowly you start to distinguish other sounds – footsteps on the marble, voices speaking in a strange dialect. And then you see the lights. Weak, white flows from small lampposts creating more shadow and darkness than actual illumination.
You pass the ships at Santa Marta and when you reach Zattere the voices become different, younger and louder, filled with laughter and good times, love and excitement, wine and music. The boat, or Gondola as we should call it to not insult the maestro gondoliere, reduces the speed and turns towards the shore. With some immensely complicated twists and roles of the oar, the gondolier slows down, misses a half rotten pole by an inch, turns the gondola 90 degrees and stops softly one millimeter from the wall, so perfectly you could hold a stamp between the stones and the gunwale. You have arrived. From here you walk…
Residents in Venice right Now